Meet Stephen D. Highsmith, Jr., CFP®, MBA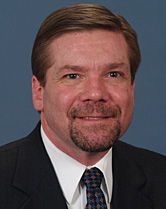 About the Financial Planner
Founder and Principal of Highsmith Financial Planning, LLC, Stephen D. Highsmith, Jr. has over 25 years in the finance industry. His experience includes life insurance, brokerage, mutual funds, and more. Paving the way to financial planning, he held a variety of senior executive appointments; he served as the President and CEO of a Midwest regional broker dealer, and the CFO of a national back-office mutual fund service provider.
Steve earned a Bachelor of Science degree in Computer Science from Rose-Hulman Institute of Technology in Terre Haute, Indiana, a Master of Business Administration with a concentration in Leadership from Butler University in Indianapolis, Indiana, and a Certificate in Financial Planning from Boston University in Boston, Massachusetts.  Steve passed the Certified Financial Planner comprehensive exam in 2014.
"There is a way to achieve wealth, and it doesn't include the lottery." – Steve Highsmith
Advice You Can Trust
Ensuring accessibility and ethical standards, HFP adheres to the following practices:
Hourly, as-needed basis help
No minimums of any kind –

income, assets or net worth

Fee-Only. No product sales, referral fees, or commissions.
Independent Advice, no conflicts of interests.
Living In Financial Truth
Highsmith Financial Planning, LLC, provides:
Independent financial planning services and investment advice – for people ready to realize their financial goals. Whatever your age or stage, Highsmith Financial Planning is Keeping You on the Right Course.
Schedule a complimentary, no-obligation meeting – Contact Us Today!